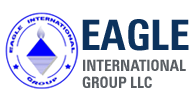 Services
EAGLE INTERNATIONAL GROUP (EAGLE GROUP) is a trading and engineering service provider with special interest in Oil & Gas and the Energy sector including Renewable/Clean Energy. Our Oil & Gas Division under our New Business Ventures is driven by our extensive trading activities in refined products such as AGO/D2, Aviation Fuel, Petroleum Motor Spirit and DPK. This gave us a new drive to venture into Oil & Gas mid-stream sector especial in the sales and purchase of Crude oil to ready markets in Asia, W/Africa, Europe and America. Our recent voyage into Crude Oil Marketing is informed by the inroad we have made in closing spot deals. Specifically, we are currently exploring openings and opportunities for long term contracts with the Government of Nigeria/Nigerian National Petroleum Corporation (NNPC) and other African Oil producing States, for us to export ready Crude Oil into the international and other emerging world market. This window presents a great opportunity for EAGLE GROUP to move into the mid-stream oil & gas marketing sector. Part of that effort is the acquisition of a 30,000 barrel per day light crude refinery in Ingleside, Texas in United States. We are also registered with US-Russia Business Council (USRBC) for us to tap into Russia Oil and Gas large market.
Portfolio
Our bouquets of services are as follows: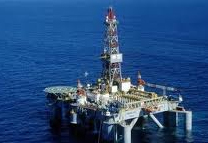 Oil & Gas :-
In collaboration with various strategic partners, we have spot-buy/short-term contracts in place for the supply of AGO, D2, PMS, DPK and JP 54 to source directly from Russia and Europe to end-buyers and intermediary trading companies in Europe, America and the W/Africa sub-region. We are also in an advanced stage of fine tuning the marketing of 12million Barrel quarterly Crude Oil allocation from Nigeria in collaboration with some majors and re-seller companies. Our interest is ongoing in the acquisition and re-work of a 30,000bpd refinery to 100,000bpd in Ingleside, Texas.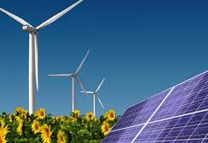 Renewable Energy :-
Since the birth of the flagship of THE GROUP, A division of the Conglomerate began to explore new business to provide sources of renewable energy in tandem with focus on the sustainability and stability of the environment and the ecosystem. Part of the GROUP effort is to exploit the inexhaustible energy of the sun (SOLAR ENERGY). We are in partnership and represent the manufacturers both in United States and Spain of Installation Systems of all types of power/energy generation through thermal solar panels & photovoltaic energy sources. Considerations are also in top-gear to implement and install wind-power station/farms and Water/Gas turbine systems in some of African States, especially, Northern Nigeria an part of the Independent Power generation of the Nigeria Government.
Our Service Culture
Eagle International Group
adheres to strict international trading practices such as INCOTERM 2000. All requests and intents to us are to be accompanied by full details of the requesting party. This, we will follow up with a formal offer or enquiry by us, stating our full details and contacts. We guide and pride our customers to follow strict contractual procedures, which generally entails placing of financial instrument in accordance with standard banking practices. As part of our best value chain enhancing practice, all intermediaries are identified in advance and are given written engagement of service.
At EAGLE, we pride ourselves in being at the forefront of relevant, modern and technical methodologies. We pride ourselves to be a global firm in our orientation, structure, systems, process and philosophy.
We believe in consistently offering cutting edge solutions
We also believe that Our Firm can eclipse the highest global standards and achieve that thinking
We delight in satisfying our clients by introducing them to a totally new and refreshing approach to our service provision.
We believe in value for money and ensuring that our clients shall return again at least based on quality service that we provided – this explains why we go to every length in retaining the most skilled and experienced staff for the benefit of our clients.
About Company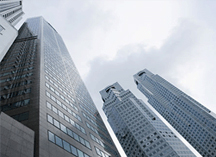 Eagle International Group LLC is a privately held corporation; a supply chain value enhancer and service company, duly registered in Maryland, USA with sister company Edge International Services Ltd, founded in 1998, all affiliates of Edge International Group, a conglomerate also comprising other fledging companies.


Our Mission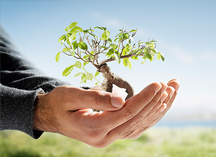 Eagle International Group is dedicated to delivering the most efficient and results-oriented consultancy and value-enhancer services to our clients and shall continuously guarantee client satisfaction through the quality of our professional staff and technical interventions.


Copyright 2012, Eagle International Group LLC. All Rights Reserved