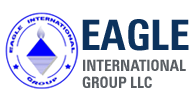 Our Mission Statement
EAGLE INTERNATIONAL GROUP LLC is dedicated to delivering the most efficient and results-oriented consulting and value-enhancer services to our clients and shall continuously guarantee client satisfaction through the quality of our professional staff and technical interventions.

Vision
To be at the forefront of partnership development with crude oil producers that ensures a stable supply of crude oil and petroleum products into the ever demanding energy market; and the provision of top-notch management consulting and advisory services by operating a dynamic business environment guided by sound principles of high integrity and superlative technical competence.
Objectives
To achieve 3-5% market penetration within 10years of our entry into the global Oil & Gas business environment
To be recognized as a veritable market leader in the conduct of Oil & Gas marketing and business transactions
To offer detailed and sound technically support services in delivering every milestone of the supply chain.
Critical Success Factor
The success of our company is hinged on our ability to provide:
World class technical skill set
Top Notch and experienced Professional Staff
Operational Capacity and technical expertise
Knowledge Capital and sound operational methodologies
High integrity, efficiency and dependability
International best practices
Customer oriented business processes
Company's Legal Structure
In consonance with the regulatory provisions, the composition of the purposely built vehicle, EAGLE INTERNATIONAL GROUP LLC as a legal entity, involves its registration as a corporation with the State of Maryland's Department of Assessments and Taxation, in the United States of America.
The Group & Strategic Partners
| | |
| --- | --- |
| (i) | Eagle International Energy Inc, Baltimore, Maryland. (Petroleum Exploration and Oil & Gas Servicing) in formation |
| (ii) | Edge&Edge International Energy Inc, Baltimore, Maryland (Crude-oil Marketing, Petroleum Products Renewable Energy and New Business) |
| (iii) | Edge International Services Ltd, Lagos (Acquisition & Merger, Procurement, Project Management & Financial Advisory) |
| (iv) | Location Builders Limited (Real Estates & Heavy Civil Engineering Construction) |
| (v) | Avalanche Media & Entertainment Company (Events, Media Content Developments and Entertainment) |
| (vi) | Penny Sustainable Housing Ltd (Low-cost and Mass Housing Development Systems) |
Legal Office:
Legal Office:
10480 Little Patuxent Parkway, Suite 400,
Columbia, Maryland 21044, USA
Telephone: +1 (410) 740-8744
Fax: +1 (410) 740-8704
About Company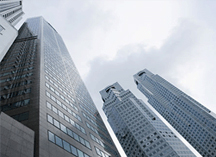 Eagle International Group LLC is a privately held corporation; a supply chain value enhancer and service company, duly registered in Maryland, USA with sister company Edge International Services Ltd, founded in 1998, all affiliates of Edge International Group, a conglomerate also comprising other fledging companies.


Services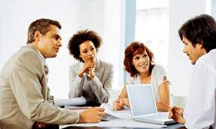 Eagle International Group is a trading and engineering service provider with special interest in Real Estate and Energy sector including renewable/clean energy.

Copyright 2012, Eagle International Group LLC. All Rights Reserved