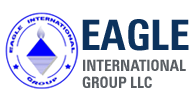 About Us
Eagle International Group LLC (EAGLE GROUP)
is a privately held corporation; a supply chain value enhancer and service company, duly registered in Maryland, USA with sister company Edge International Services Ltd, founded in 1999, all being affiliates of Edge International Group, a conglomerate also comprising other fledging companies. The sister company started as a management/engineering consultant company with strategic alliances with notable international firms and institutions of repute in real estates and energy sub-sector. EAGLE GROUP grew to offer a wide variety of products and services in almost all areas of petrochemical and Oil & Gas servicing and the energy industry in general.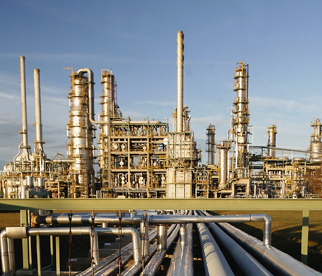 The parent Group has undertaken major projects including consulting & construction financing and derived its wealth of experience from projects executed with strategic partners across the globe, especially in the United Kingdom, Spain, China, Ghana, Nigeria and the United States of America. Also, the group has conducted major assignments for World Bank, IFC, the Federal Government of Nigeria, Government of Ghana, Royal Dutch SHELL, COSTAIN and other major International and Multinational companies.
In the face of vast experience acquired by founding shareholders in Oil & Gas and the ever demanding and emerging Energy market, the formation of
EAGLE INTERNATIONAL GROUP LLC
, Columbia, Maryland, as a response to windows of opportunities to venture into Crude Oil exploration & Petroleum Products marketing, is a sine qua non, thus a purposely built vehicle to achieve this aim.
EAGLE GROUP
offers a wide variety of products and services for all sectors of the Energy industry including Renewable Energy, Oil & Gas especially Crude Oil and Petroleum Products marketing. We have a worldwide network of strategic partners which enables us to offer a complete procurement solution to our customers and clients. Our core values include
INTEGRITY, TRANSPARENCY & ACCOUNTABILITY
, which are the fundamental driving forces of the corporation.
EAGLE GROUP
in its effort to be a major player in meeting the increasing demand for energy worldwide through exploration and refining of Oil and Gas deposits, has developed strategic alliance with Refineries and Re-sellers including technical and financial institutions in United States of America, China and Sweden. Also, we are exploring opportunities of more stable supply channels for crude oil and gas producers in Africa, especially in Nigeria, a major oil-producing nation with OPEC, in the processing and the distribution of refined petroleum products sell-back to Africa. As part of that effort, we are currently in the process of acquiring a 30,000bpd light crude refinery in Ingleside, Corpus Christi, Texas in United States with an ambition to expand as soon as possible to 100,000bpd capacity.
In view of the opportunity which this huge market to sell-back petroleum products to Africa presents,
EAGLE GROUP
is further looking to develop long term working relationship with refineries or large volume refiners of Automotive Gas & Oil (AGO/D2), Dual Purpose Kerosene (DPK), Aviation Fuels and Premium Motor Spirit (PMS), besides those already existing in the Joint Venture and is ready to go into joint venture partnership/collaboration to facilitate lifting rights from Governments and Petroleum Agencies or Re-sellers of crude oil, on a long term contract basis for the refining and supply of refined petroleum products into Africa, China and/or other ready markets.
EAGLE GROUP
with its network of marketing affiliates would therefore work with technically capable companies for procurement/lifting of crude oil from African oil producing states, into other sales geographies across the globe.
Services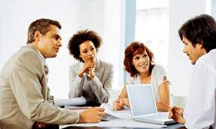 Eagle International Group is a trading and engineering service provider with special interest in Real Estate and Energy sector including renewable/clean energy.

Our Mission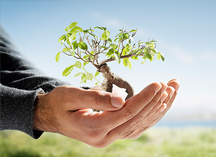 Eagle International Group is dedicated to delivering the most efficient and results-oriented consultancy and value-enhancer services to our clients and shall continuously guarantee client satisfaction through the quality of our professional staff and technical interventions.


Copyright 2012, Eagle International Group LLC. All Rights Reserved