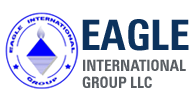 Partners
One of our core strengths is the caliber and composition of its Board of Directors, Management and corporate governance system. The promoters deliberately and judiciously engineered and built an experienced, resourceful and technically solid team, thus underscoring the high premium we placed on our business and the desire to ensure efficiency, effectiveness and the ability to consistently deliver on our promise to customers, long-term growth and shareholder value.

Functions of the Board
The board of directors is responsible for:
Formulating of policies for the organization
Ensuring effective running of the organization
Establishing corporate priorities/goals
Determining the basic organizational structure
Profiles
The current Board of Directors comprises the following:
Prince (Engr.) Ramoni Babafemi Okeowo
Prince (Engr.) Okeowo studied Civil Engineering at the Obafemi Awolowo University, where he obtained Bachelor of Science Degree (BSc) in Civil Engineering in 1991. He equally studied for his Master degree at the same University where he obtained a higher degree, Masters in Business Administration. He worked briefly with a few engineering companies and later moved on to ENCON International Limited as a Senior Engineer, where he was Head of the Consulting Unit (Human and Material Development). These portfolios exposed him to Management Consulting on World Bank Assisted and International Finance Corporation (IFC) financed projects and among others.
He equally worked with Costain-West Africa Construction Company as Planning Engineer on the 250 Units of Residential Estate for Shell Trustees Ltd. He was also at Shell Petroleum Development Company Limited, a Royal Dutch SHELL Company as a Senior Civil Engineer (Oil & Gas), before joining the Board of Edge International Group, parent company to Eagle International Group LLC where he is currently an Executive Director and sit as the Deputy-Chairman and Executive Director.
Dr. Wale Adeleye
Dr. Wale Adeleye is the Executive Vice President & Chief Operating Officer, Eagle International Group LLC. He is a trained pharmacist by profession. He graduated with honors from the prestigious Bernard J Dunn School of Pharmacy, Shenandoah University in Winchester, Virginia, USA. He graduated with Doctorate of Pharmacy degree and Masters in Business Administration. He has work at different management/leadership positions with different companies in the healthcare industry including Mariner health, Rite Aid pharmacy, Bravo Health, Health Spring among others.
About Company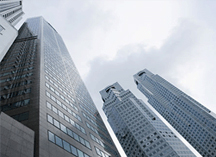 Eagle International Group LLC is a privately held corporation; a supply chain value enhancer and service company, duly registered in Maryland, USA with sister company Edge International Services Ltd, founded in 1998, all affiliates of Edge International Group, a conglomerate also comprising other fledging companies.


Services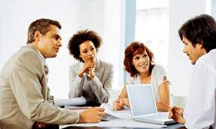 Eagle International Group is a trading and engineering service provider with special interest in Real Estate and Energy sector including renewable/clean energy.

Copyright 2012, Eagle International Group LLC. All Rights Reserved